Assembly customisation options
In our in-house manufacturing facility we can assemble hoses with a wide variety of fittings.  In addition we also offer packaging options including shrink wrapping, barcoding and own label branding.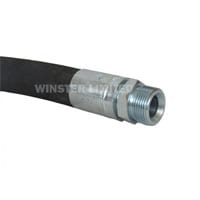 Swaging:
Swaging is used for heavier duty hoses with a higher working pressure and large bore assemblies such as jetting hose that are used in the drain clearing industry. This procedure involves using a hydraulic swaging machine to swage the ferrules, where the ferrules are again used as a protective sleeve to the hose tail and ensures the fitting is safely secured.
Winster can swage up to 32mm. Hydraulic ferrules using a machine
Crimping:
Crimping is for light duty, low pressure and small bore assemblies such as air hose that are used in garages and the pneumatics industry and gas hoses that are used in the general industry. Crimping ferrules are a quick and easy way of forming a metal sleeve over the fitting where you find the hose tail inside the hose. The ferrule acts as a protective sleeve over the hose tail and also ensures that the fitting is safely secured.
Winster can crimp up to 13mm. Tin ferrules by hand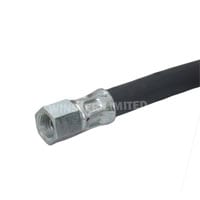 Fitting kits:
Winster can offer a vast array of fittings suitable for many assemblies, ranging from; Type 19 quick release couplings, Threaded hose tails (both Hydraulic and Pneumatic), Leverlock Couplings (Bauer compatible), Lug Type Couplings (BSP, URT), Camlocks, Double check safety valves for gas/welding assemblies and Claw couplings.