It is only a couple of months since the UK was suffering high rainfall and flooding, but April has so far been one of the driest on record with only 10% of the normal April rainfall recorded in the first 3 weeks and little sign of a break in the weather before the end of the month.  In 2020, February was a record high level of rain, but then April was the driest since 2007 and we had the driest May since the 1980s.  In summary, our weather is becoming more extreme and unseasonable.  It's usually excess rain that makes the headlines with photos of flooding, but periods of dry and unseasonably warm weather are also increasingly common.
Whilst we cannot make it rain, we can prepare for and deal promptly with dry and warm spells if and when they arrive.  Irrigation pumps and watering systems can quickly move water to where it is needed and ensure crops, gardens and water features have the water they need.  Typically, a pump requires a suction hose to remove the water and a delivery hose to take the pumped water to its new destination.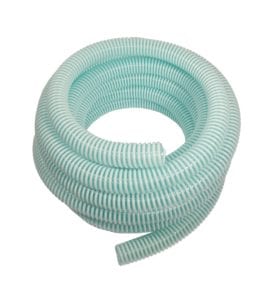 It is critically important to ensure that both the suction and delivery hoses meet the specification of the pump to be used.  At the most basic level this means the hose diameter has to fit the pump, but other considerations like working pressure should also be checked.  To connect the hose to the pump, fittings will be required, these are often "Lever Lock" fittings, but again this needs to be carefully checked as various fittings are required depending on the type of pump.  If the water is to be moved over a long distance, hose connectors will be required to join lengths of hose together.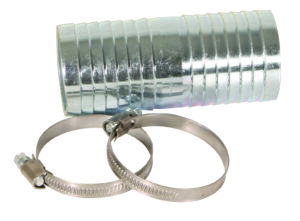 Another factor to consider is storage between uses.  Layflat hose is a very popular hose for pumping combining durability and space efficiency when not in use.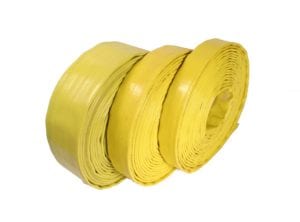 Irrigation systems all need hoses of varying specifications to distribute the water at a measured rate, along with sprinklers and timers.  Typically, the water has to be moved a significant distance, requiring connectors to join lengths of hose together.
For resellers with keen gardening customers, Winster can provide a wide range of watering accessories, including micro-irrigation kits, hose reels, timers and sprinklers in addition to different specifications, diameters and lengths of hose.

Winster Limited offers a wide range of high-quality hoses and accessories that can be used to move water in different lengths and diameters that can be used to deal with drought and dry weather and a full range of fittings and accessories.  With over 70 years' experience of coping with demands of British weather, we ensure our resellers are able to meet the demands of their customers for all the key hose products and accessories required to deal with irrigation for everything from agriculture to home gardens.  A combination of our 24,000 ft2 warehouse and excellent long-term  supplier relationships means we can build stock of core products ahead of demand and work with our resellers to advise them on the right range and quantity of items to stock in their stores and depots.
If you would like to talk to one of our team about your hose range and how we can help you cope with sudden increased demand for dry weather products, please call us on 01902 606010 or use the contact form on our website.