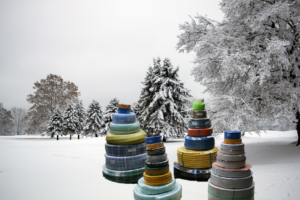 We're 'Working in a Winster Wonderland', our 'Elves' are busy processing orders and the Christmas music is playing in the warehouse.  As you can see we've even got some hoses ready to deal with the snow melt in the New Year!
With less than 2 weeks to Christmas Day, we wanted to share our working arrangements for the festive season:
We will be working as normal up to and including 23rd December
We will be stocktaking on 24th and then closed until 08:30 on 4th January 2021
The last day for our carriers to make deliveries is 23rd December, which means our last despatches will be on 21st December (or 22nd for a premium next day delivery)
To avoid any last-minute problems, we would suggest that customers place all orders by the end of this week (18th December).
If you need any help or advice, please call us on 01902 606010, or complete the enquiry form on this website.
Can we also take this opportunity to thank all our customers and suppliers for their support in 2020.  We wish you all a very merry Christmas and a prosperous 2021.