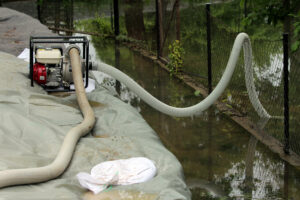 There are a great many situations in which pumps are required; relieving flooding, irrigation, waste water removal, snow melt, slurry pumping, drainage and landscaping are some of the most common.
Typically, pumping is used to move water or other low-viscosity fluids, including light chemicals.  Sometimes the purpose is to remove the liquid, on other occasions it is to move it to where it is needed e.g. agricultural irrigation.
There are literally hundreds of pump models and sizes available to buy or hire.  They can be sourced  direct from the pump manufacturers, builders' merchants and other resellers or specialist hire companies.
Once a pump has been selected, the user will need to find the right hoses for their specific situation.  With over 70 years in the hose industry, Winster can provide a wide range of hose types and sizes to suit the vast majority of pumping needs.   Our warehousing capacity and customer focus ensures we can meet demand quickly and efficiently and our long-term supplier relationships allow us to offer great value to our resellers and pump users.
When selecting a pump hose there are several factors to consider:
Suction or Discharge?  The hose used to suck the liquid into the pump will generally need to be reinforced, capable of handling higher pressure
What material?  Hoses are available in rubber or PVC and different colours.  When making a choice the user may need to consider the terrain where the hose will be used.  For example, is there a risk of the hose being exposed to sharp edges or driven over?
How strong?  Many of our hoses are reinforced, with shock resistant PVC spirals, polyester yarn or a steel wire helix between layers.  All have a pressure rating to show the standard pressure they are designed for and a safety factor which indicates the peak pressure the hose can withstand
What size?  All our pump hoses are available in a range of diameters.  The size quoted refers to the internal diameter, but the external diameter is also shown in the full specification sheet.  They are also available in a variety of standard lengths, up to 100 metres
How hot or cold?  All our hoses are rated for use in extreme temperatures from -40⁰C to +70⁰C and the specification sheets clearly show the maximum and minimum recommended temperatures in which the hoses can be safely used
Storage – Layflat hoses take up the least space when stored, other hoses can be coiled.  In both usage and storage, it is important not to bend the  hose too tightly as this can cause damage to the hose and shorten its life (excluding layflat).  Our specification sheets show the minimum bend radius for each hose
Our most popular pump hose products are shown below – click on each product for more information and a full specification sheet
Super-Flexible Green Tint Water Delivery Hose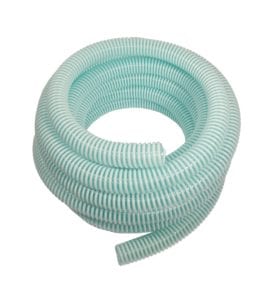 Green Medium-Duty Suction and Delivery Hose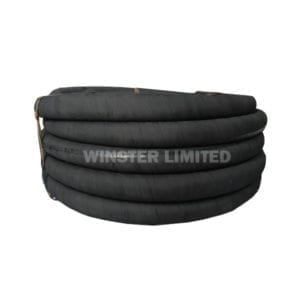 Water Suction and Delivery Hose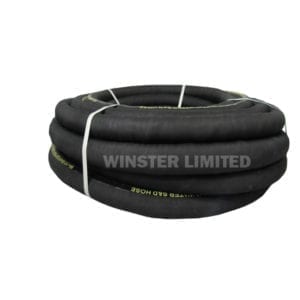 Medium-Duty Yellow Lay Flat Hose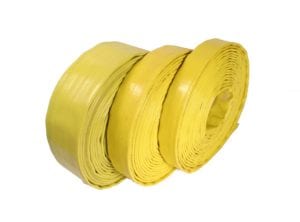 Medium-Duty Blue Lay Flat Hose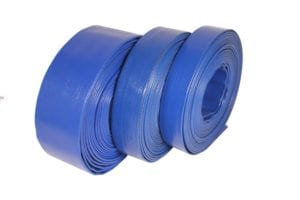 Of course, if you would rather discuss your specific requirements with one of our team, just use the contact form on this website or call us on 01902 606010.