Winster is one of the country's leading suppliers of hoses and assemblies. After establishing in 1949, we have accumulated over six decades of experience and knowledge, supplying industrial hoses and assemblies nationwide. Our experience in the trade has enabled us to become experts in what we do, and we are proud to be a company that continues to develop its services in order to reach out to more industries and provide solutions to as many clients as we can.
High Quality Products Every Time
With over sixty years in the hose and assemblies industry, we have created, developed and maintained long-lasting relationships with each of our suppliers. By continuing to work closely with these manufacturers, we have access to only the highest quality supplies, which in turn ensures our clients are receiving only the best products from leading hose manufacturers. These close relationships also mean we can source our products at the lowest prices, and therefore we are able to offer our customers top standard products at extremely competitive prices.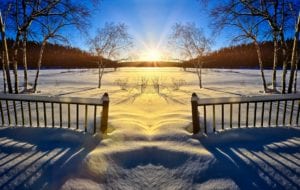 Weather Preparation with Pump Hoses
Here in Britain, windy and wet weather is something we have become quite accustomed to, and therefore it is unusual to find ourselves unequipped with everything we need to ensure our site does not become a victim of harsh weather. However, occasionally heavy snowfalls can occur – something we are not usually equipped to deal with. Snow can cause an all matter of disruptions but when it begins to melt, even more problems can occur. If your land is not prepared to deal with large amounts of water, you may find yourself in a position where you are at risk of flooding or water damage – our pump hoses are the perfect solution for when you need to pump water or slurry.
Pump Hoses at Winster
Our pump hoses are a form of suction and delivery hose, perfect for removing large amounts of water left from melting snow. Equipping yourself with a pump hose ensures you can be ready for when the snow starts to melt – lowering the risk of water damage and flooding to your site. With its varying reinforcements it can work with powerful water suction pumps, so you can remove water or slurry fast and efficiently, getting your site back to how it was in no time.
Key benefits of a pump hose (especially in bad weather):
Flexible so it can reach hard to get places

Can remove large quantities of excess water or slurry together with a pump

Light and easy to manoeuvre

Can work in lower temperatures of -5 so if we face a re freeze the pipe will be effective
Call Us Today!
If you are interested in finding out more about our pump hoses, call us today on 01902 606010. Alternatively, you can visit our website at Water & Slurry.
If you have found this blog helpful, you may wish to read about our Suction Delivery Hoses.