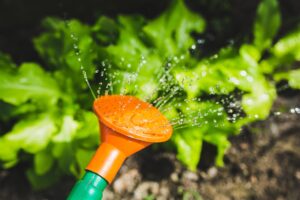 Spring has arrived and as always, behaviours begin to change.  As the weather warms up, our thoughts and actions turn to outdoor pursuits and holidays and of course this means new purchases too.
The longer evenings and warmer days drive us out of Winter hibernation into our gardens, and of course the last year has often forced us to entertain friends and family outside.  There is consistent evidence from the construction, DIY and gardening sectors that 2020 saw unprecedented levels of spend on home and garden improvements, and 2021 seems unlikely to break that trend.
Whether its major landscaping projects, or just keeping the garden tidy, moving water is a common feature, which means customers will be looking for new hoses and accessories.  From basic garden hoses, reels and sprayers, to automated irrigation systems or water features, having the right range of hose products for your customers, well merchandised (online and in-store) will help you maximise your share of their purchases.
Of course, as the COVID restrictions are eased, it's not just our gardens that will see increased activity.  This is traditionally the time of year when the caravanning and camping market begins to pick up.  Caravan owners and keen campers will be checking and refreshing all their equipment, and again that usually includes some hose products.  Holiday parks and specialist caravan and camping retailers will need stock of gas and water hoses for their customers and holidaymakers.
At Winster, we've been managing the spring surge in demand for different hoses for over 70 years.  A combination of our experience, strong supplier relationships and our 28,000 ft2 warehouse puts us in the best possible position to build stocks of all the key products.  We do everything possible to ensure we are ready to supply our resellers with all the hoses and accessories they need so they don't disappoint their valuable customers.
We also work with our resellers and share our knowledge to advise them when to increase and reduce stock levels.  We even have seasonal product listings with some customers to help them make best use of their storage and display space.
If you would like to talk to us about your specific requirements and how we can help, please call us on 01902 606010 or use our web contact form.