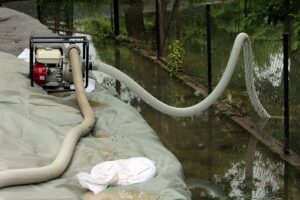 With all the media coverage around the COP26 UN climate change conference in Glasgow this month, it's impossible to escape the conclusion that our climate is experiencing significant and rapid change.
Seasons are extended, and often not as we have come to expect them to be.  This year we had a heatwave in July, followed by disappointing temperatures in August when the jet stream moved below the UK.  
Earlier in the year January was the coldest since 2010, while February started cold, but finished with much milder weather than normal.  Spring was again full of contrasts with warm spells at the end of March and May, sun in April, but unsettled and cold for most of May.  April was the driest since 1980, but in May we had 171% of the average rainfall.
What is also apparent is that the increasingly "unseasonal" weather is also varying significantly between regions.  On several occasions this year, the South East has suffered heavier rainfall than other parts of the UK.
Increasingly it seems we suffer from too much water, not enough water or just water in the wrong place.  Not surprisingly, sales of water pumps have seen strong growth in recent years and is forecast to continue to grow well into this decade.  And of course, pumps need hoses!
Winster are a leading provider of water pump hoses for both suction and delivery, offering high quality, great value hoses in a wide variety of strengths, lengths and diameters, including layflat hose.
We have been dealing with the rapid and unpredictable fluctuations in demand that the UK weather creates for over 70 years.  We use our experience and our long-term supplier relationships to build stocks, and our 28,000 ft2 warehouse gives us the capacity to hold buffer stocks of the most popular items.  In summary, we do everything possible to ensure we are ready to supply our resellers with all the hoses and accessories they need, whatever the catalyst and however hard it is to predict.  We understand the importance of having the right items in stock and not disappointing valuable customers.
If you would like to talk to us about your specific requirements and how we can help, please call us on 01902 606010 or use our contact form.