We seem to be seeing more and more images like this on the national and local news and for some of us on our doorsteps.  Headlines like "One month's rainfall in 24 hours" seem to have become more commonplace as weather patterns have become more unpredictable and extreme, meaning more severe flooding and also floods at traditionally 'unseasonable' times of year.  The Met Office and the Intergovernmental Panel on Climate Change both suggest that rainfall will continue to become more extreme in years to come.
In addition, increased use of traditional floodplains and installation of flood defences often means there is simply less capacity for absorption of flood water when it arrives.
The most obvious cause of flooding is heavy rainfall, but snow melt can also result in large quantities of excess water in a short period of time.  And of course, it's not just the amount of rain that falls, it's where it falls, and how waterlogged the ground is already that can affect the likelihood of flooding.
Flooding can affect domestic and commercial properties and agricultural land.  Analysis of flood risk shows that the average UK household is more likely to get flooded than burgled and that 40% of businesses that suffer severe flooding do not reopen.  The impact on farmland can also be huge; flooding impacts not only pasture but also arable land with impacts on crop yield if soil is too wet.  The summer floods of 2007 are estimated to have caused £50 million of farming damage, impacting over 420 square kilometres, equivalent to the more than the combined area of Birmingham and Manchester!
Whilst we cannot prevent rain water and snow melt, we can prepare for and deal promptly with flood water if and when it does arrive.  Good drainage pumps can quickly clear excess water or at least hold rising water levels at bay.  Typically, a pump requires two different hoses – a suction hose to remove the water from the area being drained and then a delivery hose to take the pumped water to its new destination.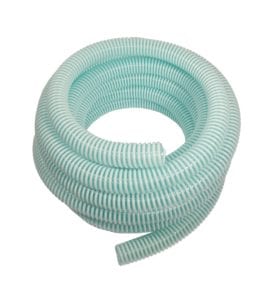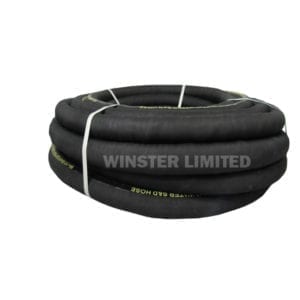 It is critically important to ensure that both the suction and delivery hoses meet the specification of the pump to be used.  At the most basic level this means the hose diameter has to fit the pump, but other considerations like working pressure should also be checked.  To connect the hose to the pump fittings will be required, these are often "Lever Lock" fittings, but again this needs to be carefully checked as various fittings are required depending on the type of pump.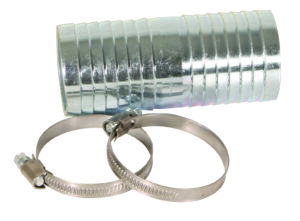 Of course, the hose also needs to be of the right length, and it may be necessary to join lengths of hose together using connectors / fittings depending on the type of pump being used.  Another factor to consider is storage between uses.  Layflat hose is a very popular hose for pumping combining durability and space efficiency when not in use.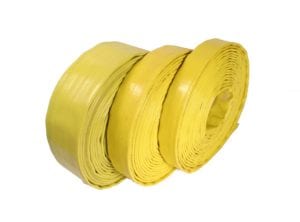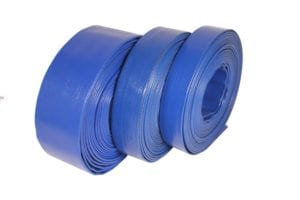 Winster Limited offers a wide range of high-quality hoses in different lengths and diameters that can be used to alleviate flooding and a full range of fittings and accessories.  With over 70 years' experience of coping with demands of British weather, we ensure our resellers are able to meet the demands of their customers for all the key hose products and accessories required to deal with flooding.  A combination of our 24,000 ft2 warehouse and excellent long-term  supplier relationships means we can build stock of core products ahead of demand and work with our resellers to advise them on the right range and quantity of items to stock in their stores and depots.
If you would like to talk to one of our team about your hose range and how we can help you cope with sudden increased demand for wet weather products, please click here or call us on 01902 606010.