Winster is the original, quality supplier of hose and assemblies and has been since 1949. We are known worldwide for our reliability and longevity, which is something we are very proud of.  We have an extensive collection of rubber and PVC hoses and assemblies to meet a wide scope of customer requirements.
With over 50 years in the industry, we've accumulated an in-depth understanding of the products we supply, which means we can guarantee our customers great value and reliability every time. As our business continues to grow, so does our stock list. We have hoses for every application, including our ranges for oil suction and delivery.
Oil suction and delivery hose – what does it do?
At Winster our oil suction hoses are designed to withstand applications involving many oil, diesel and petrol fuels and can transfer oil-based products at up to 150 psi or for vacuum. Our hoses are also suitable for every season withstanding temperatures as low as -40°C all the way up to +90°C.  The hoses are flexible for easy handling and resistance to abrasion and weathering for maximum performance in all weather conditions.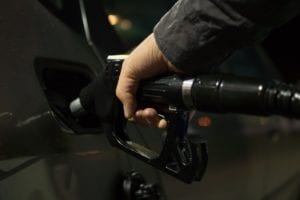 Quality every time
All of our hoses are made from quality NBR with Synthetic textile two helix wires and embedded with one additional antistatic (copper) wire giving them a safety factor of 3:1. This makes our oil suction and delivery hose the perfect product for use in in the Fluid Power, Hydraulic, Tanker, Engineering and automation markets.
Applications
Our oil suction hoses can be used with the following applications:
Media, Biodiesel, Brine, Crude oil, Diesel, Ethanol, Gasoline / Petrol, Mild chemicals, Petroleum waste, Sediments, Sludge, Slurries, Water, usage, Oilfield equipment and service trucks, Waste pit recovery/transfer, Bulk depots and storage facilities.
Key qualities of an oil delivery hose from Winster
At Winster our quality oil suction hoses are the best value available with key features being:
Flexibility – this means it is easy to manoeuvre, transport and use, only requiring one person.
Resists stiffening even in sub-zero temperatures – no matter what the conditions, our hoses are up to the challenge

.
Quality Cover – our hoses are all made from quality rubber, which means they slide smoothly over ground with no friction, making your job easier.
Built to take rough handling – all of our hoses are robust, long lasting and compatible with many other assemblies.
Call Us Today!
If you are interested in finding out more about our rubber suction and delivery hose then call us today on 01902 606 010 to speak to a member of our team.
Alternatively, you can visit our website at oil suction delivery.
If you have found this blog helpful, you may wish to read our previous blog on pump hoses.