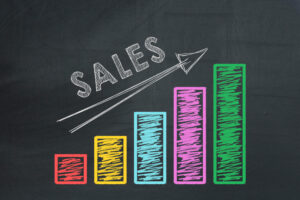 Some resellers stock a range of premium branded domestic hoses like Gardena or Hozelock but have no alternative offering for their customers.  Why should they consider adding a range of good quality unbranded products?
Generally, these resellers are servicing tradespeople, self-builders or expert DIY customers.  Typically, the tradespeople will be general builders; electricians; plumbers or landscape gardeners, all of whom will need hoses and accessories in their work.
The resellers do usually offer unbranded products alongside premium brands in other categories.  If their customers are buying unbranded products in other categories, there is a strong likelihood they will also buy unbranded hoses and accessories.  Adding a range of unbranded hoses and some new products can make a significant difference to total hose sales.  Our 70 years' experience in the hose industry has taught us a lot about what users really need and how to help resellers meet those needs.
Research shows that tradespeople, self-builders and the more expert DIY customers like to select products not aimed at the general public.  There are a number of reasons for this:
Better value – a "smart" purchase

Better quality, more hard-wearing
Lower price (not paying for brand name)

Higher specification – designed for more regular, robust use

Whilst domestic customers generally equate branded products with good quality, trade customers recognise that unbranded products don't mean poorer quality and in fact the opposite is often true

Need more expertise to use
Makes them look different and for tradespeople it helps them meet their customers' expectations by using products they wouldn't buy themselves
Stocking a range of unbranded products also provides benefits to the reseller including:
Price competitiveness vs. other resellers
Increased margin opportunities
Broader range – specialist products that the domestic brands don't offer
Our unbranded hoses build our customers' brands and their customer relationships. We don't want to sell to end-users.  Our resellers know our brand and the high standards of service and product quality it stands for.
At Winster, we recognise that extending ranges can be challenging either due to restricted space or simply the possibility that new lines don't sell as well as expected.  We work with our retailers to reduce these risks in a variety of ways including advice on ranging and marketing support.  Our experience shows it works – as the graphic at the top shows, we helped a major reseller to tradespeople enjoy a 219% increase in hose sales over a seven-year period with 45% of growth from product they hadn't stocked before and an average increase in sales per line stocked of 172%.
To find out more about how we can help you grow your hose and accessory sales, call us on 01902 606010, email marketing@winster-hose.co.uk or visit our website at www.winster-hose.co.uk